SWIM RELAY
The 2018 swim relay, again in conjunction with the Rotary Club of Normanton, will took place at Normanton Baths from 12:30 to 14:30 on Sunday 20th May 2018.
The entry fee was £9.50 per team which had to be paid by 15th May 2018. Please see further down this page for administrative details.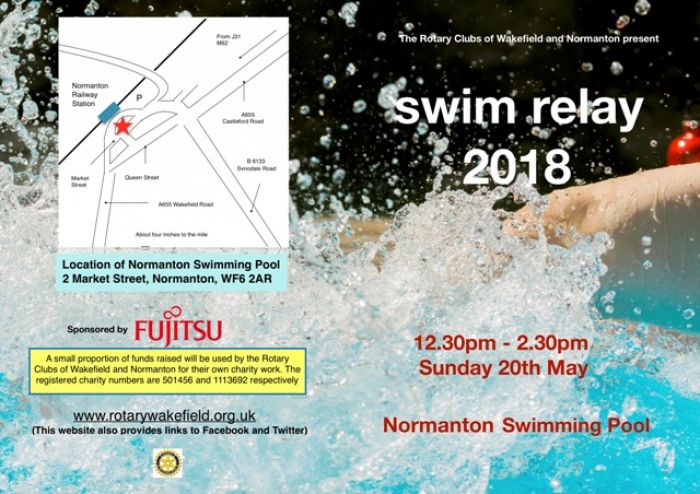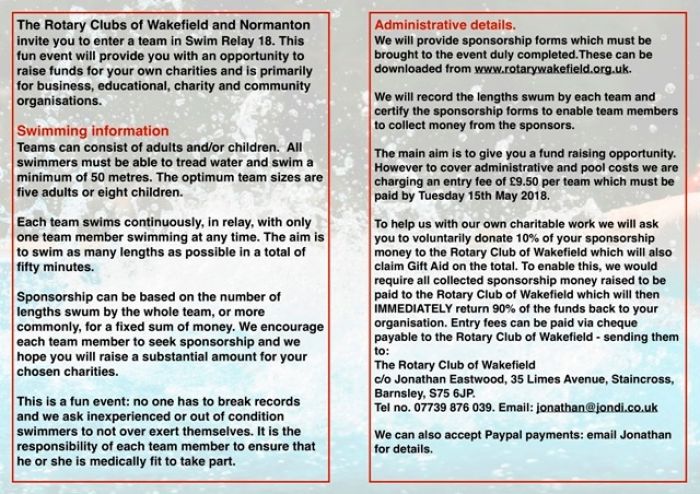 2017
The Sandal Sharks - the swimming squad from Sandal Castle Primary School - were keen participants in the 2017 event at the Normanton pool.
The Rotary Club of Wakefield entered their own four-man team consisting of club president Neale Clark, Martin Perry, Dick Edge and organiser Jonathan Eastwood, a long-distance swimmer.
There were 24 Sandal Sharks swimming in 2017. There are 34 in the full squad who train two or three times a week in the school pool. The 2017 team was raising money to support the squad's activities.
A total of about 40 swimmers took part. "Jonathan said: "It's been a great event and we're already planning to make next year's even better."