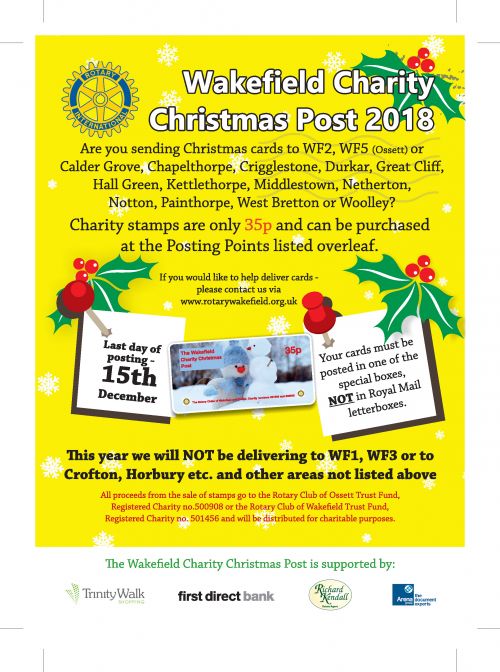 2016 saw us handling 4037 cards, up 35% from 2991 in 2015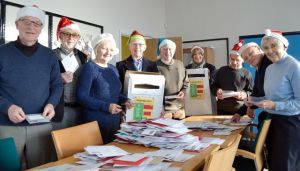 For 2016 we included Horbury, Horbury Bridge, Middlestown and Netherton in addition to Ossett which became a delivery area in 2015.
The money available for charitable distribution from the 2016 effort is about £1,500, up 50% from the £1,000 in 2015 which is a good advance on the £700 in 2014. Many thanks to all our customers.
FOR POSTING AND STAMP PURCHASE POINTS see here...........
FOR FURTHER INFORMATION see here.......
FOR FIRST DAY COVERS see here......
We are most grateful to the following for their support: